Cynthia Beavers - Principal
260 Advantage Dr., Tazewell, VA 24651
276-988-2529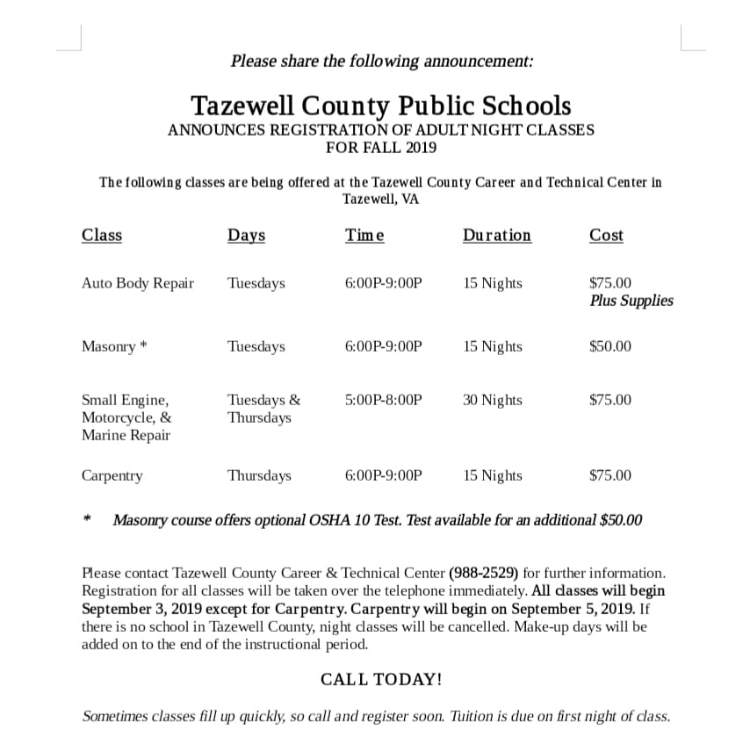 TCCTC Graduation Live Stream May 30, 2019
Updates from around our school!
TCCTC Alumni and Sponser
Engraved Brick Fundraiser continues to grow!
You can reserve your brick today! Download the Order Form and send in your donation for your chance to be "another brick in the wall!"
4x8" Bricks are to be sold for $50 each, or 2 for $90
8x8" Bricks are $100
SkillsUSA is selling custom engraved bricks which will be permanently and proudly displayed on the front of the Student Center located at TCCTC.