Rod Gillespie - Principal
260 Advantage Dr. Tazewell, VA 24651
276-988-2529
The first annual Career and Technical Education (CTE) Camp for elementary students, grades 3-5, will be held Saturday, September 23, 2017 from 9 a.m. to 12:00 p.m. at Tazewell County Career and Technical Center.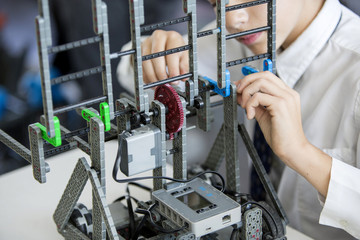 Students will learn age appropriate skills in Transportation, Construction, Cosmetology, and Robotics.This is a great way for students to come have fun learning about masonry, hair and makeup, motorcycles, carpentry, and engines – just for starters! Your child can choose! All participants get a souvenir t-shirt, too! The cost for the camp is $30 and will be non-refundable. Checks should be made to: TCCTC SkillsUSA. Application deadline September 16, 2017.
Out of 131 School Divisions in the Commonwealth, Tazewell County is #20
for SOL test scores.
Thank you to all students, parents, and community members for your part in making
Tazewell County one of the premier school divisions in the state!!!
On April 28, 2017 Students from TCCTC traveled to Fredericksburg, Virginia and competed in the SkillsUSA State Leadership Conference. TCCTC came home with 4 Gold 3 Silver and 2 Bronze medals.
We are proud of our students!!